Inside Maplight
Updates on MapLight's work and accomplishments.
On behalf of the entire MapLight team, I am excited to introduce you to our newest board member: Paul Perry. From the moment I met Paul, I was impressed by his drive to improve his community, our country, and our democracy. I'm looking forward to tapping into the wealth of knowledge and insight Paul has … Continue reading "Introducing Paul Perry, MapLight's newest board member"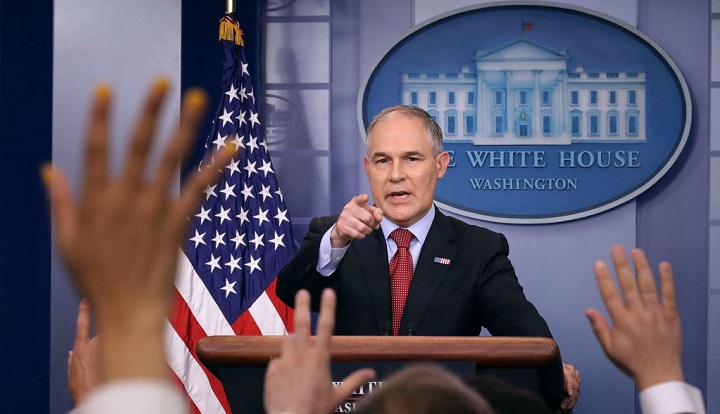 Scott Pruitt's resignation as the administrator of the Environmental Protection Agency this month comes after extensive reporting from news organizations about myriad ethical scandals that led to multiple investigations and public outrage. Throughout Pruitt's short tenure at the EPA, MapLight followed his support for the energy industry, cozy ties to campaign donors, and questionable reimbursement … Continue reading "Tracking MapLight's Coverage of Scott Pruitt's Time as EPA Chief"
Voter's Edge California, the most comprehensive source of online voting information in the state, announced its continued partnership with two public media stations, KPBS and KPCC, and other community organizations to provide voters with unbiased, in-depth information on candidates and ballot measures down to the local level.
In January, MapLight filed a complaint with the IRS after Americans for Prosperity, the flagship dark money organization of billionaire libertarian brothers Charles and David Koch, refused to disclose information about the size of individual contributions that allowed them to amass nearly $64 million in 2016 alone. Americans for Prosperity (AFP) rejected MapLight's request to … Continue reading "MapLight battles the Koch brothers over transparency"